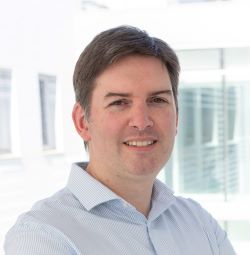 Louis-Marie BACHELOT
Chairman &
Chief Executive Officer
Louis-Marie Bachelot is a biotech entrepreneur in human health.
He has almost twenty years of experience in the field of innovative therapies and rare diseases. Prior to this role, Louis-Marie Bachelot played a pivotal role in the initiation of a start-up company dedicated to the development of gene therapy products for orphan retinal dystrophies. Previously, he was co-founder and CFO of SISENE a biotech company that developed anti-angiogenic biomolecules in oncology and ophthalmology. From 2002 to 2009, Louis-Marie Bachelot worked as consultant, manager and head of business unit at Alcimed, an international consulting firm specialized in life sciences, where he launched a new practice in project management of innovative therapies for orphan and pediatric diseases.

Mr. Bachelot graduated in business and finance from Sciences-Po Paris, and holds a master's degree in biochemistry and Molecular biology from King's College London. He also holds a bachelor's degree in history from Université Catholique de l'Ouest Angers.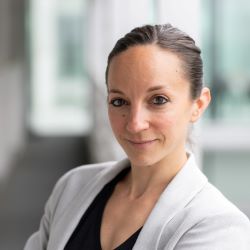 Claire LEPINOUX-CHAMBAUD,
PhD
Research Director
Claire Lépinoux-Chambaud is a researcher in neurosciences.
Before joining GlioCure, Claire led the maturation program initiated by SATT Ouest Valorisation on the NFL-TBS.40-63 peptide (GC01), at the Institute of Health Research and Engineering (IRIS) of the University of Angers.

Prior to that, Claire completed her doctoral thesis, entitled "The peptide NFL-TBS.40-63 from neurofilaments: therapeutic agent and targeting tool for glioblastoma cells and neural stem cells." in Joël Eyer's laboratory. As such, she is the main author of several publications on the peptide and is a co-inventor of one of the three patents families protecting it.
As part of her doctoral research, Claire Lépinoux-Chambaud studied the selective uptake and specific activity of GC01 in different cell types and animal models. She is specialized in the biology of the neuronal cytoskeleton, neural stem cells and glioblastoma, and has developed solid know-how in cellular and molecular biology, imaging, and animal experimentation techniques.

Claire Lépinoux-Chambaud holds a doctorate in neuroscience from the University of Angers and a Master's degree in health biology from the University of Poitiers.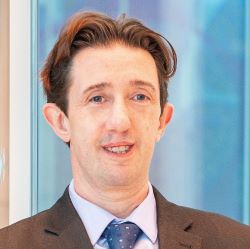 Paul BALDWIN, B.Pharm,
PhD
Pharmaceutical Development Director
Paul Baldwin, a Franco-British industrial pharmacist, is a specialist in pharmaceutical formulation and the management of R&D projects.

He has twenty years of experience in the pharmaceutical industry:

From 2016 to 2018, Dr. Paul Baldwin was Interim Chief Pharmacist (Qualified Person) at MSD Animal Health Innovation in Beaucouzé, FR, one of the American group's three pharmaceutical Animal Health R&D sites worldwide. Within the same group he spent ten years as an R&D Project Manager. In this position, he was responsible for leading international and multidisciplinary research teams in the pharmaceutical, preclinical and clinical development of new veterinary drugs. He was involved in or led the registration of four new drugs, and wrote, reviewed or verified more than ten EU / US registration dossiers. Dr. Paul Baldwin was also a galenist for Intervet Pharma R&D for seven years, where he was involved in the formulation, development and registration of several drugs, including sterile drugs. Dr. Baldwin has a strong knowledge of quality assurance systems (Good Manufacturing, Laboratory and Clinical Practicies), regulatory texts (European and American Pharmacopoeias) and pharmaceutical guidelines from the EMA and FDA.

Dr. Baldwin, registrable with the French National Order of Pharmacists, holds a graduate degree in Pharmacy (B.Pharm.) from the University of Nottingham (UK) and holds a PhD in Pharmaceutical Sciences, also from he University of Nottingham (UK)